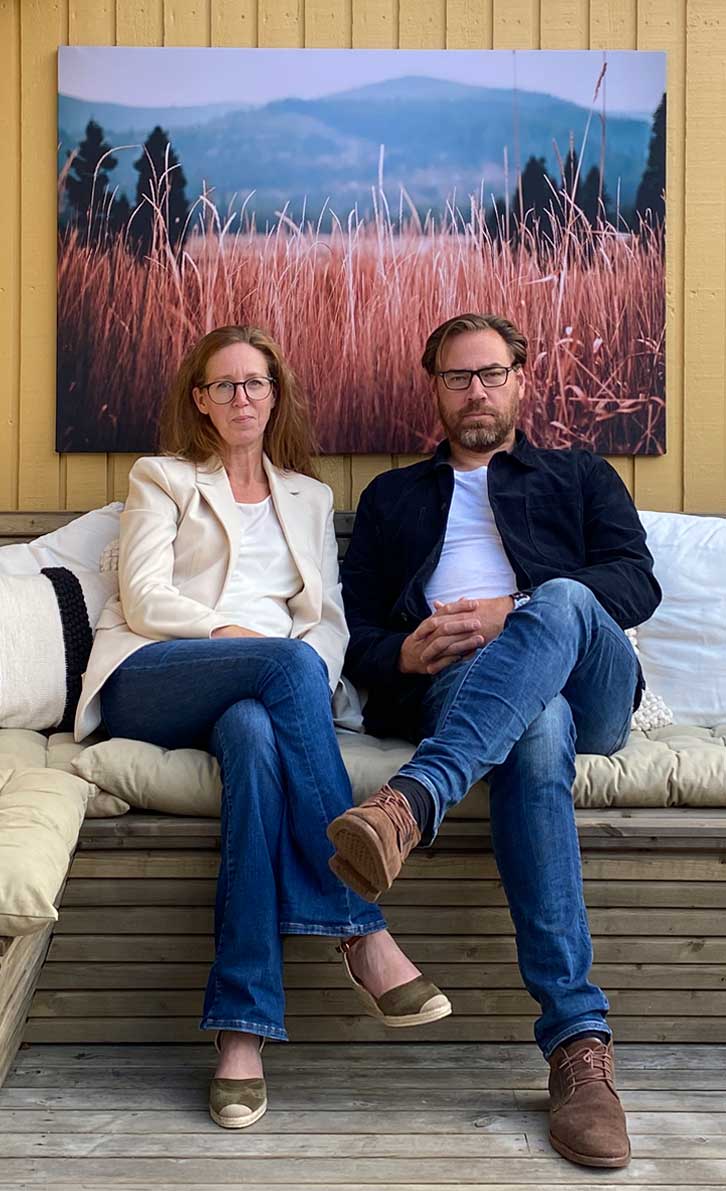 About AMBIA
We started AMBIA Stockholm help people create outdoor environments to love.
Art will make a veranda, patio or balcony a lot cozier or cooler – whatever style you are going for. AMBIAs art can spice up a boring wall, give some colour to a balcony where all plants seem to die and more than anything else it can help you make your outdoor space a room where you love to hang out.
Our ambition is to keep developing our products via collaborations with graphic designers, artists and photographers so that AMBIA-friends will have new motifs to choose from every season.
Our promise to you as a client, colleague or supplier is to always be honest, strive for open communication and cooperation.
All the best! Helene & Robert